I started Marathon Mondays months ago and clearly my updates have been slim. It's because I went to Europe and to be honest, disconnecting from social media was a nice break. My training did not break though. I climbed to the top of the Acropolis in Greece: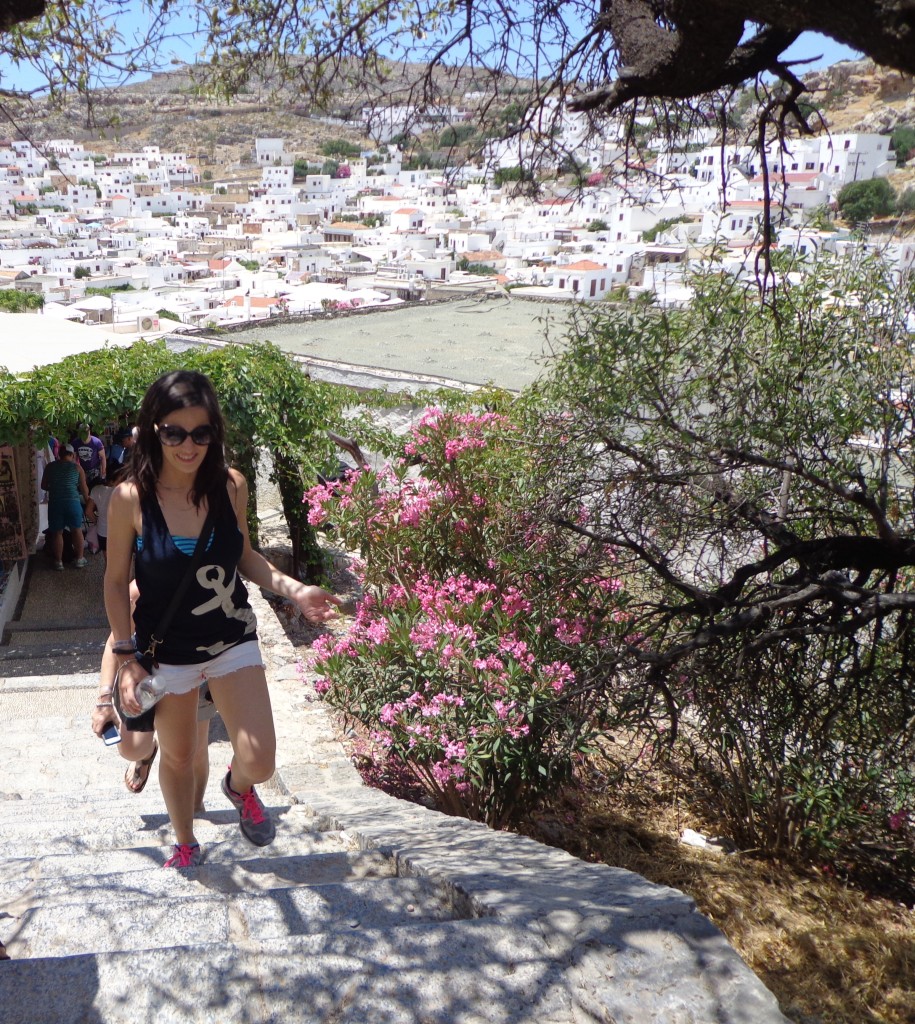 Then climbed the Giant's Causeway in Northern Ireland!
Not to mention all of the city walking I did in Dublin and on the Game of Thrones set in Ballintoy!
And the partying that happened for my cousin's wedding in Faliraki!
Life is grand. Especially in a lazy river at your all inclusive in Greece.
But today is Marathon Monday so I will tell you all about that trip in another post!
Training has been going really well even with the humid runs. I'm pushing myself, eating healthy and not getting hangry after runs. I've come so far since my first half marathon!
I am up to a long run of 10 miles with my total running miles for last week equaling 24.73! My pace has been very slow because of the heat but then #MotivationMonday came along and I was featured on Runner's World for my #RUNootd after I finished a speedy monday morning run!
You can check out the article here!
Happy running, friends!
- Siobhan